The Blavatnik Fund for Innovation at Yale Awards Over $3 Million in Accelerator Funding to Develop 12 New Therapeutic and Digital Health Products
Image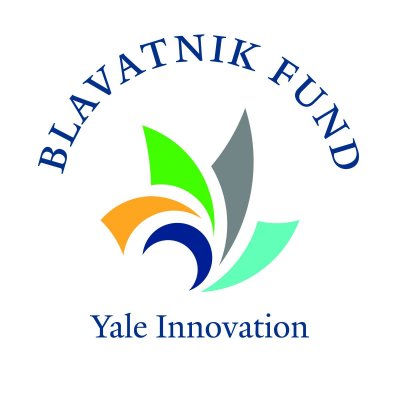 New Haven, CT - Yale University announces its largest ever round of Blavatnik awards: a total of 12 new projects have received over $3 million in accelerator funding. The Blavatnik Fund for Innovation at Yale, made possible by a generous grant from the Blavatnik Family Foundation, supports Yale faculty in the commercialization of applied research and technology in the life sciences, mainly advancing promising medical breakthroughs in therapeutics.
With this 6th annual round of awards, the Fund now supports 45 projects that have received over $13 million to fund preclinical and clinical development. Since its inception in 2016, the Fund has assisted Yale faculty in the development of 345 different proposals, 120 of which have been showcased to hundreds of corporate and venture investors at Yale Pitchfest.  Funded projects have resulted in 12 spinoff companies that have raised nearly $250 million in venture funding, and three funded projects have achieved FDA Investigational New Drug (IND) status.
A significant obstacle to the development of early-stage university discoveries is the lack of funding for the proof-of-concept and validation studies needed to demonstrate commercial potential. To overcome this barrier, the Fund provides monetary and business development support to help validate nascent technologies and identify potential industry partners to advance these technologies to the marketplace.
 "The Blavatnik Family Foundation had the vision to see the potential to translate significantly more university research into products and therapies to benefit society," said Bill Wiesler, Director of New Ventures and of Blavatnik Fund for Innovation at Yale.  "Blavatnik support has energized and accelerated our translational efforts, not only in therapeutics, but for the first time this year in digital health owing to the encouragement of the Foundation to expand our potential impact. We are so very grateful for their support."
The 12 new awards support projects in numerous areas including antiviral therapies, male infertility, Alzheimer's disease, macular degeneration, depression, and a number of projects in cancer target discovery and preclinical product development.
Playbl, a startup being founded 2022 by awardee Lynn Fiellin, is a spinout from her play2PREVENT lab at Yale that develops evidence-based digital health games. "We are grateful for this award as it will provide Playbl critical opportunities to move our company forward by building additional systems and products that will work with our games, enabling greater impact and reach," explains Fiellin, professor of general medicine, Yale School of Medicine. "It will amplify our efforts to target the most significant health issues impacting adolescents related to mental health, substance misuse, and sexual health so that they can live happier and healthier lives."
 "The Blavatnik award is a game-changer for our program which addresses a critical, unmet need, namely age-related macular degeneration. The funding will now allow us to initiate key target deconvolution studies of our compounds. This is a true inflection point as we expand the portfolio of our novel therapeutics that could treat this major cause of blindness. We are truly excited and appreciative for the opportunity provided by the Blavatnik Family Foundation and Yale," said 2022 awardee, Mark Fields, assistant professor of ophthalmology and visual science, Yale School of Medicine.
 "The Blavatnik Family Foundation remains unwavering in their commitment to impact through innovation, and we at Yale are grateful to their generosity and partnership," explained Michael C. Crair, PhD, Vice Provost for Research, Yale University.
About the Blavatnik Family Foundation:
The Blavatnik Family Foundation is an active supporter of world-renowned educational, scientific, cultural, and charitable institutions in the United States, the United Kingdom, Israel, and throughout the world. The Foundation is headed by Len Blavatnik, a global industrialist and philanthropist and the founder and chairman of Access Industries, a privately held industrial group based in the U.S. with global strategic interests. See more at www.blavatnikfoundation.org.
MEDIA CONTACT:
Michelle McQueen
Yale Ventures
michelle.mcqueen@yale.edu
+1 917-370-6016