Faculty Innovator Spotlight: Teresa Chahine
Image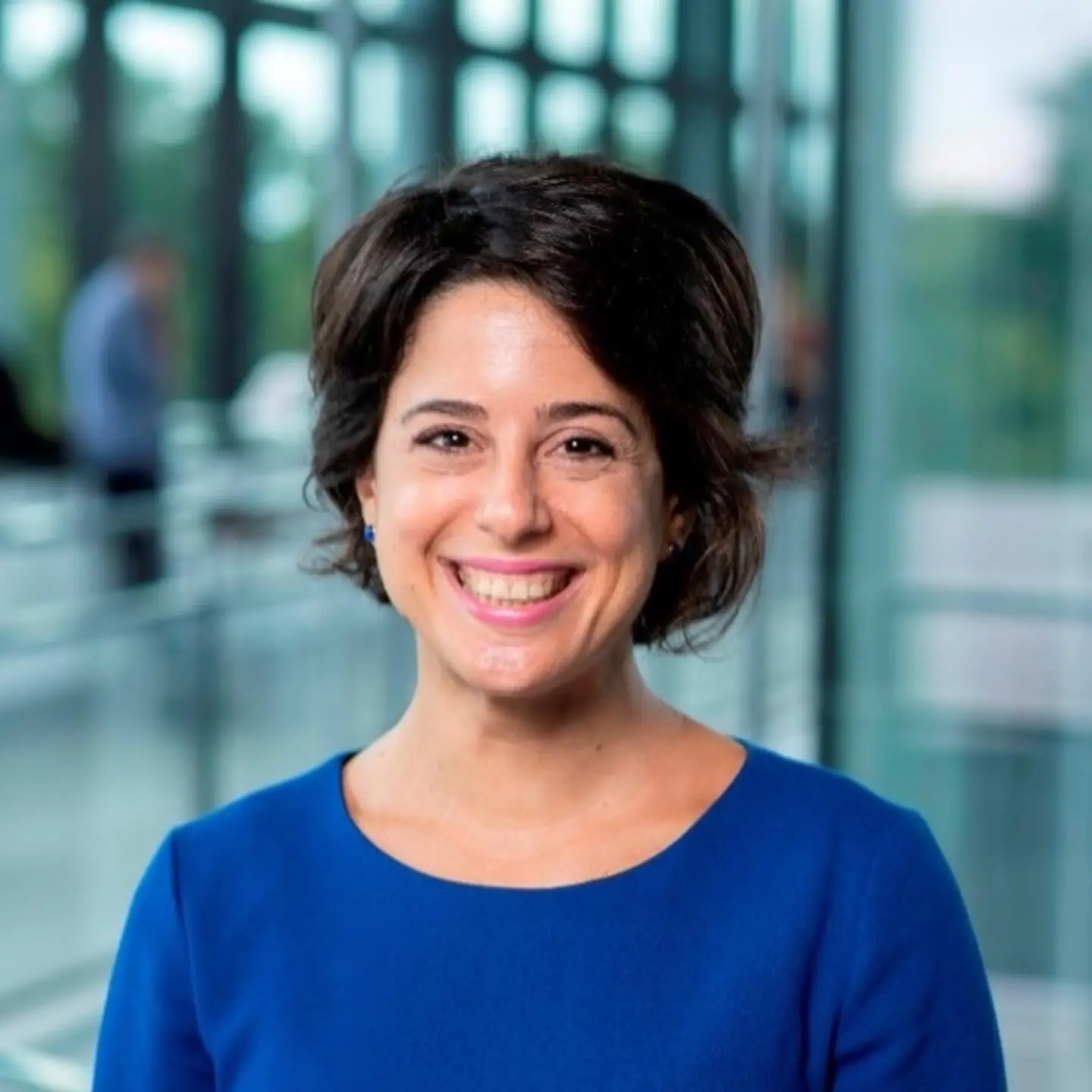 Teresa Chahine is the Sheila and Ron '92 B.A. Marcelo Lecturer in Social Entrepreneurship at Yale School of Management. She is the author of Social Entrepreneurship: Building Impact Step by Step. Dr. Chahine's research focuses on developing tools to characterize and advance social and environmental determinants of health. She launched the first social entrepreneurship program in the context of public health, at Harvard University. Dr. Chahine was also responsible for launching the first venture philanthropy organization in her home country of Lebanon, providing tailored financing and critical management support to social enterprises serving marginalized populations through education and job creation for youth and women.
Q. Tell us about yourself and your work in social entrepreneurship?
I began my work in social entrepreneurship through a long and winding journey. I studied public health and was frustrated that I was becoming an expert in the problem but not creating solutions. After completing my public health ScD I went back to Lebanon and helped start a venture philanthropy organization called Alfanar (Lighthouse in Arabic) to support grassroots social enterprises through efforts like job creation. We provided financial and non-financial support. It was incredibly rewarding. 
During my time there I often wondered how others could learn about working in social entrepreneurship, so I went back to my alma mater, Harvard School of Public Health, and pitched a class on it. I started teaching quarter length courses there to support students like me who were looking for new and different pathways to social change.
At the same time, Alfanar Lebanon was growing along with my academic career and I could not do both. I handed over the day-to-day operations and took the leap to working in academia in the U.S., because I wanted to be part of the global conversation.
Q. What brought you to Yale?
The Program on Entrepreneurship at Yale School of Management (Yale SOM) essentially said, we value what you do, and we want you to do it here. I teach two classes at Yale SOM, a case-based public health entrepreneurship and intrapreneurship class about the drivers of health, and a practice-based Social Entrepreneurship Lab.  I am also a mentor in the Startup Founders Practicum course taught by Jennifer McFadden.
Public Health Entrepreneurship and Intrapreneurship is all about the drivers of health and solving public health problems. Students may not self-identify as entrepreneurs but any job they pursue in the future will affect drivers of health. When you approach it from that perspective, everything is public health.
In my practice-based course Social Entrepreneurship Lab, students assemble teams around topics and research persistent social and environmental problems. Students are required to talk to people outside the classroom before and during ideation, and while they may not solve these big health problems, they will contribute something. I focus on the importance of collective change to tackle sticky social challenges. Examples of topics that come up year after year include mental health, education, preventable chronic disease, gender equity, poverty, racism, climate change, sustainable business.
While some of my students go on to spin out new ventures after taking my course, most do not and this is not the metric of success. What is key is that no matter what they end up doing after school, they can think entrepreneurially and socially and apply this mind set and entrepreneurial skill set to mobilize for impact.
Q. What does the Yale innovation community mean to you? 
Yale is highly collaborative, and people are socially oriented. I love its thoughtfulness. One example is a course taught by Kate Cooney, Inclusive Economic Development Lab. Through the class, she brings together academics, practitioners, students, and local stakeholders across Yale and New Haven—from the school of architecture to people working in the city of New Haven on grass roots activities focused on housing interventions—exploring topics related to inclusive economic development.  
Q. You're issuing a second edition of your book and launching a Social Entrepreneurship Coursera course. What initially inspired that book?
Over a decade ago when I began teaching, I put together resources about existing frameworks and templates for social entrepreneurs. This process I developed for my students eventually turned into a textbook for my course on social entrepreneurship. Now I am working with the Poorvu Center on Teaching and Learning at Yale to develop a Coursera course. The point of these courses is that not everyone can and should be an entrepreneur BUT everyone has something to learn from social entrepreneurship, and then they can carve out their own path to contributing to collective change. 
Q. Can you share an interesting case study from your book?
You've probably heard about entrepreneurship and intrapreurship. In my classes, we started using this term "extrapreneurship" to explain how we innovate across organizations. It is thinking beyond the boundaries of one company, mobilizing resources across multiple institutions, and working with many different types of capital. We discuss "extrapreneurship" in a case called Catalyst 2030. It explores a startup that is not an organization, but a distributed entity or a constellation. It brings together a network of actors working in social entrepreneurship, to amplify and accelerate the impact they are creating collectively. One of the founding members was the Skoll Foundation, which is led by SOM alumnus Donald Gips. A 1989 graduate of Yale School of Management, Gips played so many different roles in social change as a practitioner working across sectors as a consultant, a U.S. ambassador, and currently as the CEO of the Skoll Foundation, an organization that seeks to solve the most pressing issues facing the world by investing in and supporting social entrepreneurs. This is a great example of the long and windy paths that many of us take in seeking our contribution to collective change.