Clinical Pitch Night: Connecting Yale's Healthcare Innovators
Image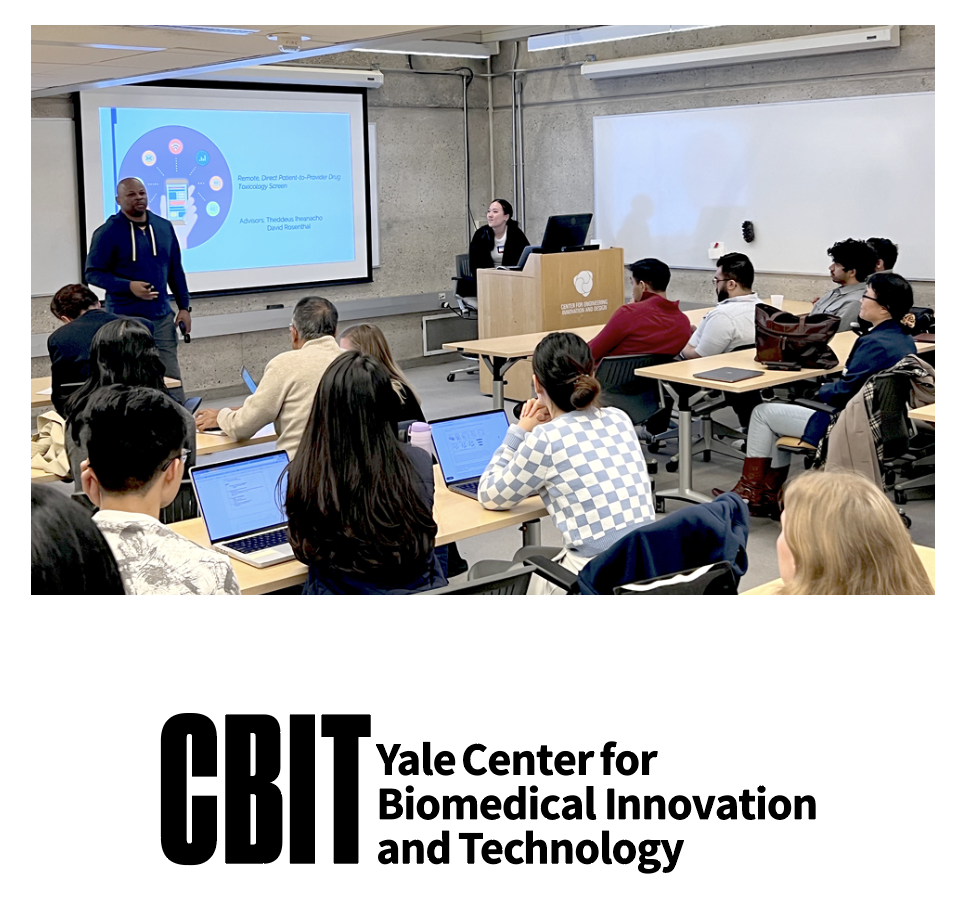 By Hailey O'Connor '24
On Tuesday evening, the Yale Center for Biomedical Innovation and Technology, in collaboration with Yale Ventures and the Yale School of Management, hosted Clinical Pitch Night at the Yale Center for Engineering Innovation & Design (CEID). Clinical Pitch Night offered seven clinicians the platform to showcase their innovative ideas and ventures, facilitating connections between physicians and students, with the latter excited to connect and contribute to projects serving a medical need. As a result, the evening created a dynamic environment where healthcare professionals and students could collaborate effectively on impactful solutions.   
The first hour of the event featured clinician pitches, which included a wide range of healthcare innovations from remote drug toxicology screens, oral format patient-controlled analgesia to AI-enabled radiology reports and neuroscience neuroanalytics. The second hour was reserved for refreshments and networking among attendees. Ashley Kwak, senior biomedical engineering student and Rothberg Catalyzer Fellow was the event's host.  
As an undergraduate student studying biomedical engineering, I am constantly surrounded by my classmates who want to engage in projects that can be applied to real-world situations," said Kwak. While it may appear challenging to find these opportunities, Clinical Pitch Night demonstrated that "these opportunities actually exist all around us. Some of my classmates came into the pitch night after struggling to find projects and left the pitch night with new connections with the speakers and potential project opportunities!"
Yale CBIT organized a gathering of students, staff, and faculty from across Yale's campus to listen to the five-minute pitches, all of which presented innovative approaches to various healthcare problems. In these brief presentations, physicians outlined pain points and solutions, many of which require further development from engineering design, market research or business analysis. The goal of the evening was to facilitate connections between clinical leaders and those interested in joining an interdisciplinary team that could develop and commercialize these ideas to enhance patient outcomes. The participants and potential collaborators brought a wide range of backgrounds and skill sets to the table, including designers, programmers, operators, researchers, scientists, engineers, and storytellers.  
To connect with Yale CBIT and other innovators and innovation centers across Yale, visit Yale Ventures Events for upcoming opportunities to connect with Yale's innovation and entrepreneurship community.