Dr. Ranjit Bindra named 2022 BioCT Entrepreneur of the Year by BioCT
Image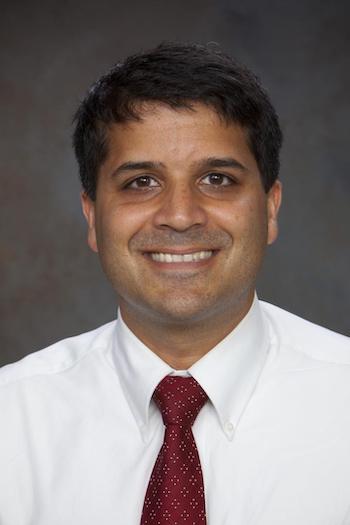 New Haven, Conn., December 13, 2022 — Dr. Ranjit Bindra of Yale University has been named the 2022 BioCT Entrepreneur of the Year. Dr. Bindra is an internationally recognized academic physician-scientist at the Yale School of Medicine who has also founded and/or co-founded several companies based on work from his laboratory and collaborators at Yale.

The Entrepreneur of the Year award was established by BioCT and the law firm of Shipman & Goodwin LLP to acknowledge the importance of showcasing unique accomplishments of entrepreneurs in the Connecticut community whose accomplishments are also having impact beyond the borders of the state.

Dr. Bindra has focused his career on the discovery, translation, and development of novel therapeutics for patients with cancer. He has founded and/or co-founded several companies, including Alphina Therapeutics, Cybrexa Therapeutics, and Modifi Bio.   

In addition to being the scientific founder of companies, Dr. Bindra has played an active role in operationalizing them and in recruiting world-class teams of employees and scientific advisors. He has led large multi-disciplinary teams across the U.S. and the world, translating work from the laboratory directly into "bench-to-bedside" clinical trials.

Colleagues describe Dr. Bindra as collegial and open to mentoring. He sits on the Yale Ventures Advisory Board and the board of Yale's amplifyHERScience, and he teaches/lectures at the Yale School of Medicine on entrepreneurship from the academic founder perspective.

Dr. Bindra was involved in the launch of the Elm City BioScience Center, working with the Hurley Group as the founding tenant of the building for Modifi Bio. He was instrumental in moving his Yale-based startup, Alphina Therapeutics back to New Haven from New York City, to also reside at the Elm City BioScience Center. 

Dormer Stephen, a Partner at Shipman & Goodwin, said "I have had the pleasure of working with Dr. Bindra for many years. It is inspiring to see the impact of his contributions on the Connecticut bioscience community and beyond. We are proud to recognize his entrepreneurial fortitude and accomplishments."

Dawn Hocevar, President and CEO of BioCT, added, "Dr. Bindra continues to enhance the life science industry in Connecticut. His dedicated work, as both a physician and entrepreneur, and his many scientific innovations and collaborations provide a generous commitment to growing the life science industry within the state. Dr. Bindra truly exemplifies his philosophy "No scientist is an island."

Dr. Bindra was honored at the BioCT 9th Annual Signature Holiday Event, held December 13 at Alexion in New Haven.