Three Yale Ventures Faculty Accelerator Funds Now Accepting Applications for the 2023-2024 Award Cycle
Image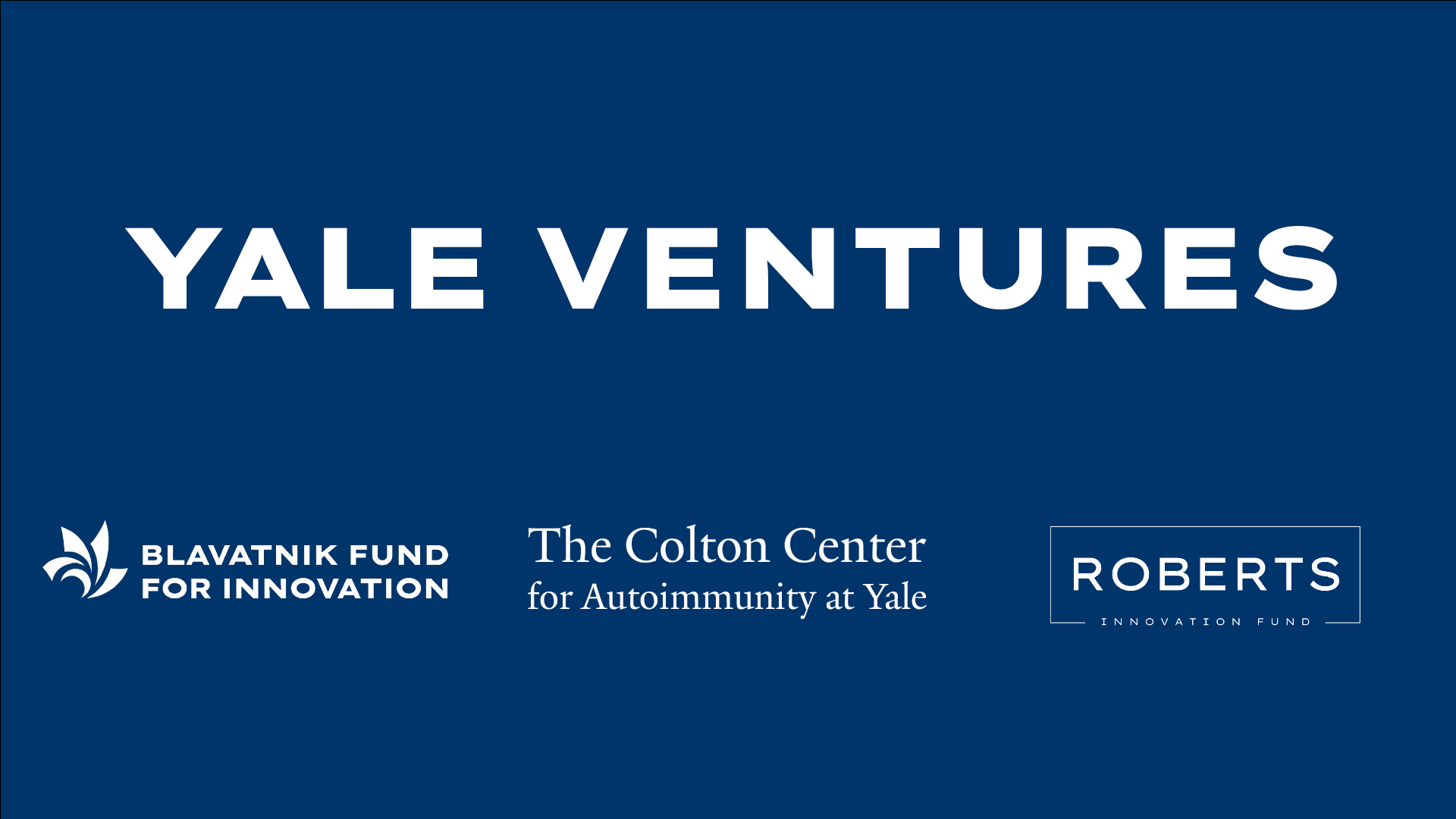 The Blavatnik Fund for Innovation at Yale, The Colton Center for Autoimmunity at Yale, and The Roberts Innovation Fund Seeking Promising Faculty-Led Projects 
Yale Ventures is pleased to announce three accelerator funds are now accepting applications for 2023-2024 awards for Yale faculty innovators and their teams working on breakthrough research. Yale Ventures accelerator funds offer expert mentoring, business training, and funding for faculty-led projects in support of the commercialization of breakthrough Yale innovations that impact the world's greatest challenges.
"We're thrilled to open applications for these three accelerator funds. Each opportunity includes access to mentorship, business training and support, and non-dilutive funding to help faculty ventures get to their next major milestone," said Jim Boyle, Executive Director for Faculty Innovation, Yale Ventures.
LIFESCIENCES
Blavatnik Fund for Innovation at Yale
The Blavatnik Fund for Innovation at Yale supports the commercialization of applied research and technology in the life sciences for Yale investigator-initiated research at all levels. The goal of completed projects is partnerships with industry, the development of a startup, or major industry-sponsored research agreements. Since 2017, it has supported 63 projects totaling $16.6 million. The Fund is made possible by a grant from the Blavatnik Family Foundation.  
AUTOIMMUNE & ALLERGIC DISEASES
The Colton Center for Autoimmunity at Yale
The Colton Center for Autoimmunity at Yale is dedicated to advancing innovative and translational research in autoimmune and allergic diseases. The center encourages cross-disciplinary, investigator-initiated research, to actively bridge gaps between research and application. Founded in 2019, the Center is made possible by a grant from Judith and Stewart Colton. 
YALE ENGINEERING
The Roberts Innovation Fund
The Roberts Innovation Fund supports faculty-led projects from the Yale School of Engineering to support the commercialization of breakthrough inventions that solve real-world problems. Founded in 2022, the Roberts Innovation Fund is made possible by a gift from Yale alumnus, Will Roberts '90, and overseen in partnership by Yale Ventures and the Office of the Dean at Yale School of Engineering.
Note to Applicants
Eligible applicants are welcome to apply for multiple accelerator funds. Please be aware that submitting applications to multiple funds will not impact the consideration of each individual application. Each application will be evaluated on its own merits and in accordance with the fund's specific criteria, independently of any other submissions. 

About Yale Ventures
Launched by Yale University in 2022, Yale Ventures seeks to foster and accelerate a vibrant entrepreneurship and innovation ecosystem that increases support, resources, and opportunities for Yale innovators as they translate their ideas and discoveries into new ventures that will positively impact the world's greatest challenges.