The Blavatnik Fellowship
The Blavatnik Fellowship in Life Science Entrepreneurship is designed to foster entrepreneurial skills in the life sciences, linking emerging business leaders with breakthrough innovations from across Yale University. The Blavatnik Fellows work side-by-side with past Blavatnik awardees and applicants as well as participate in screening for this coming year's applicants, sit with board members during deliberation, and work with a number of Entrepreneurs-in-Residence to ready faculty for final applications.
2023-2024 Blavatnik Fellows
2022-2023 Blavatnik Fellows
Applying for the Blavatnik Fellowship
The Blavatnik Fellowship at Yale is designed to identify promising scientists and business people with a passion for biomedical entrepreneurship, to provide a hands-on experience for building their entrepreneurial skills, while simultaneously providing mentorship and professional development responsibilities. The fellowship seeks to engage a small number of highly talented professionals in new venture concepts being advanced across the life science spectrum, working alongside a wide-range of world-renowned scientists, investors, entrepreneurs, and other domain experts. This is a one-year fellowship.
Blavatnik Fellows enjoy a unique set of advantages
Professional development and training on a range of topics, including commercial strategy, R&D management, intellectual property, regulatory affairs, business development, and entrepreneurial financing 
Mentorship by distinguished business and science leaders of regional biopharma and health technology communities    
Leadership opportunities, including the opportunity to join and develop founding teams of new ventures     
Financial support in the form of a one-year salary and benefits plus access to funding for due diligence, market research, licensing options and other commercial activities arising from the fellowship 
Contact
For questions, contact: james.g.boyle@yale.edu
Application Guidelines
Preferred applicants will have some or all of the following:
A Ph.D. in the life sciences or M.D. with experience in evaluating commercialization opportunities through either corporate internships or other business-oriented extracurricular activities,
Acumen in the life sciences to effectively interface with a wide variety of faculty exploring novel concepts in therapeutics, diagnostics and medical devices,
Research and/or work experience in a health-related field, and
Experience in project management or interfacing with external contract research organizations
The Fellowship year is June 2023 through May 2024.
Fellows receive a $95K salary plus benefits over the 12 months as well as an expense budget to support enterprise creation.
Fellows will be provided with work space at Yale.
This is a full-time, on-site fellowship.
The Blavatnik Fellowship in Life Science Entrepreneurship is led by James Boyle, PhD., Executive Director, Faculty Entrepreneurship & Venture Development. 
Meet Past Yale Blavatnik Fellows
Image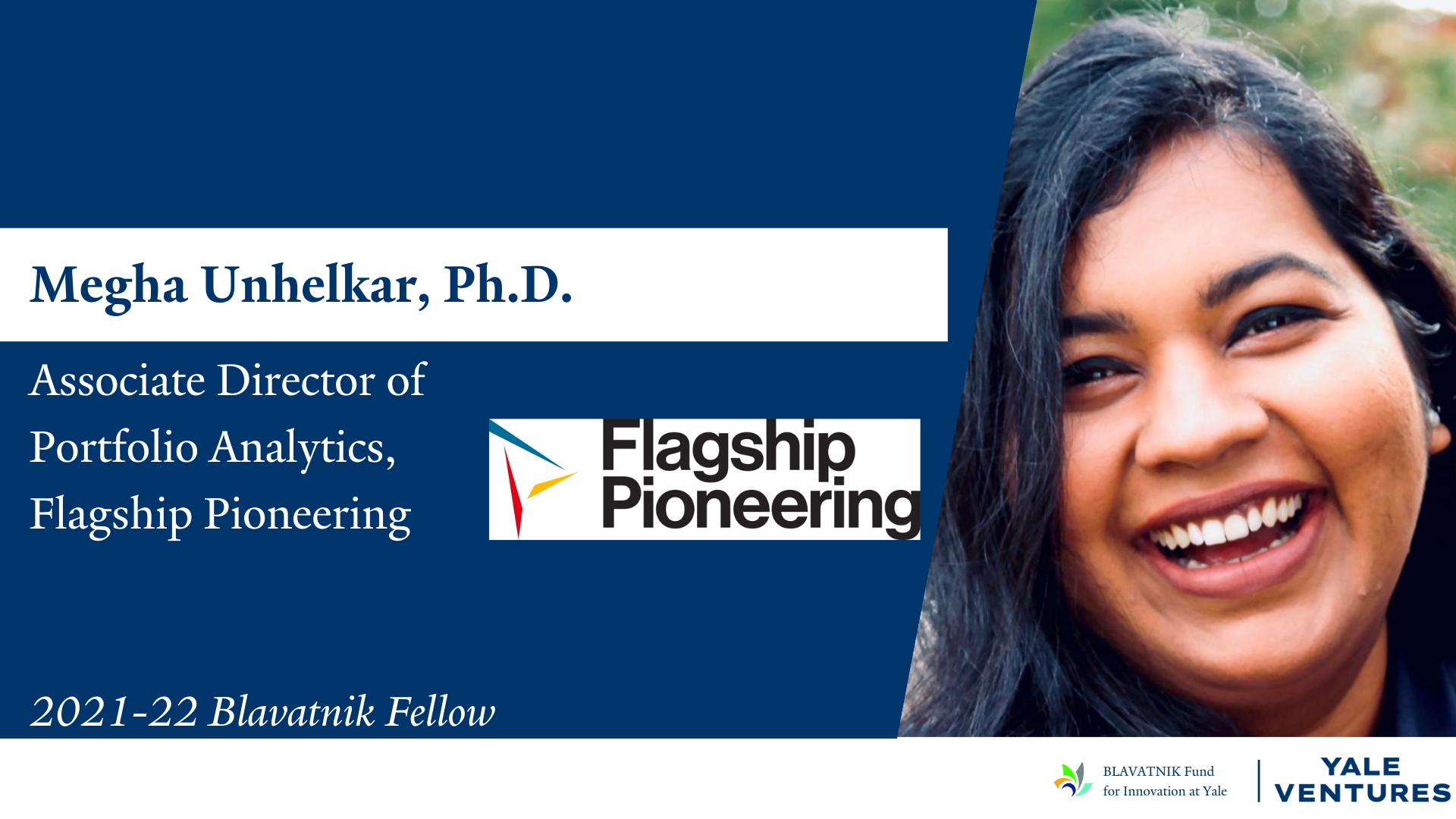 Image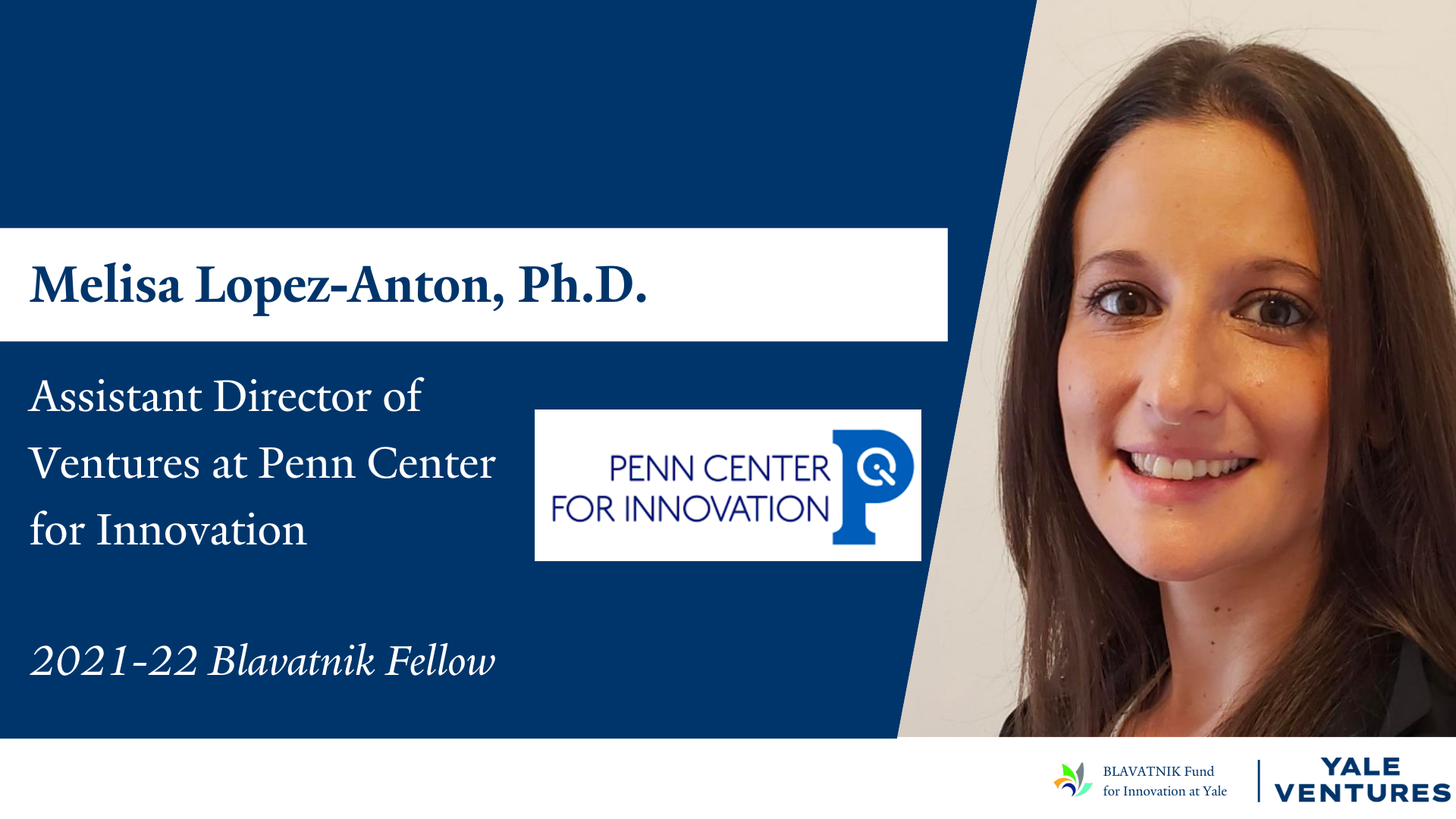 Image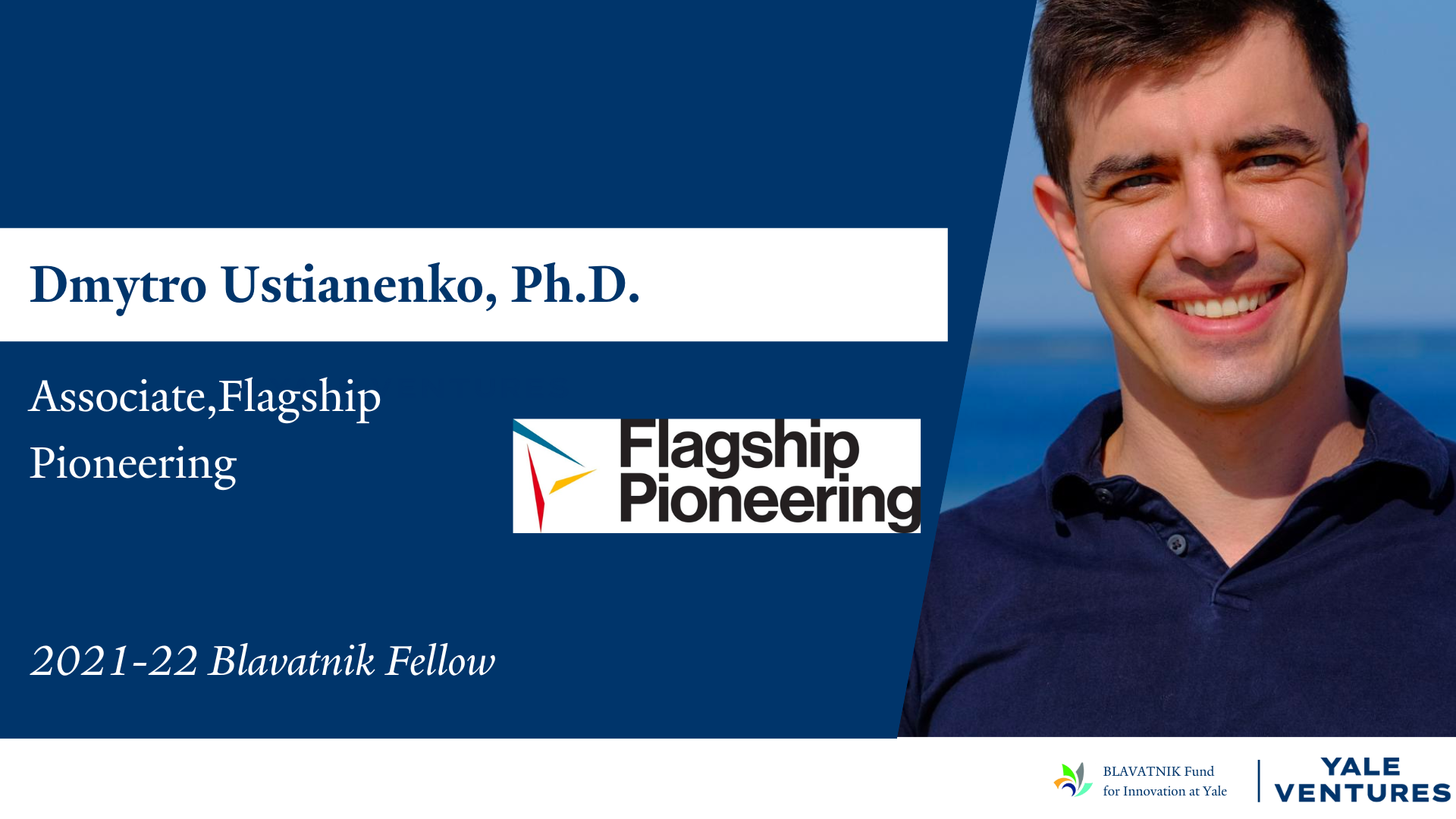 Image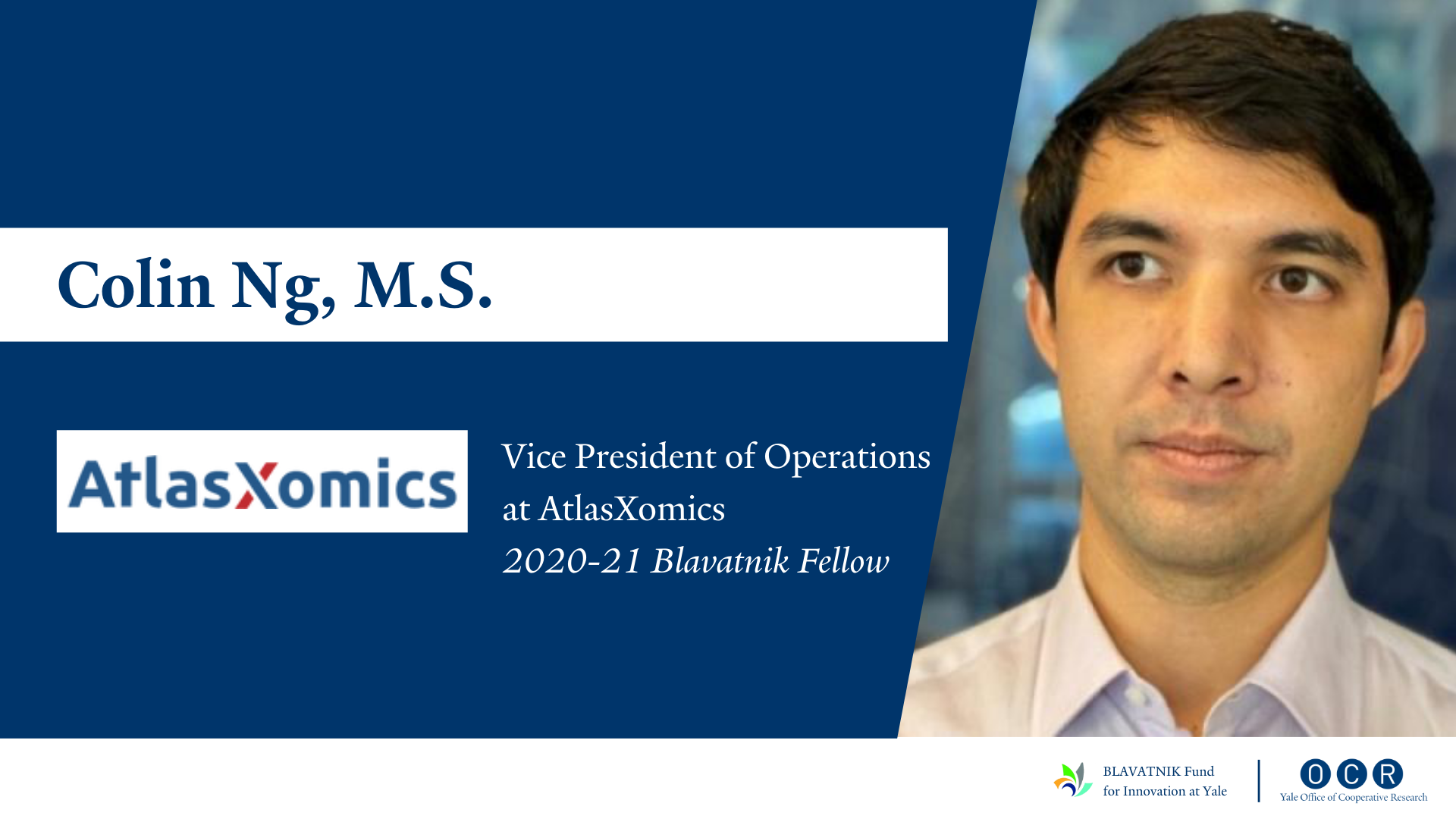 Image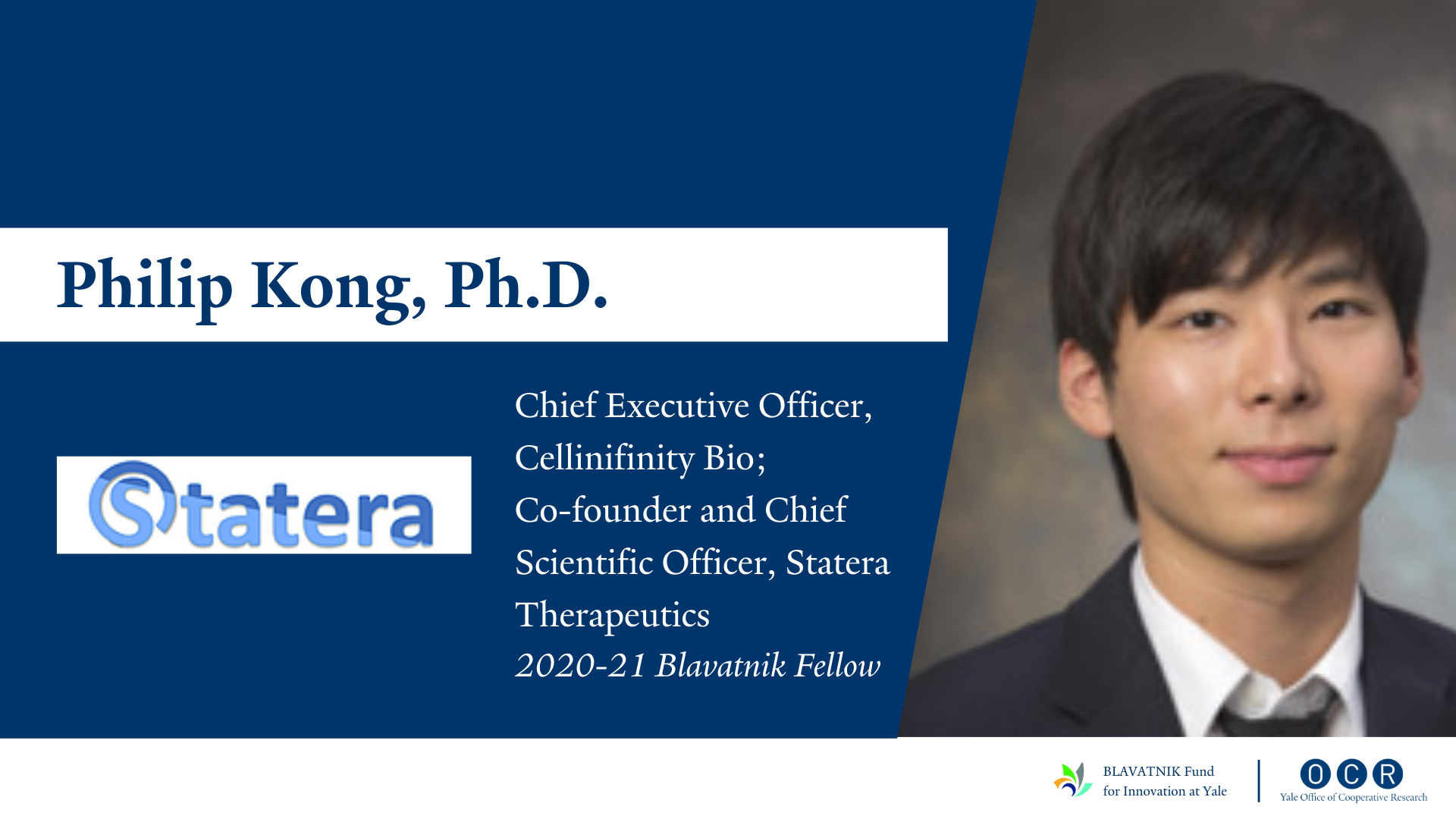 Image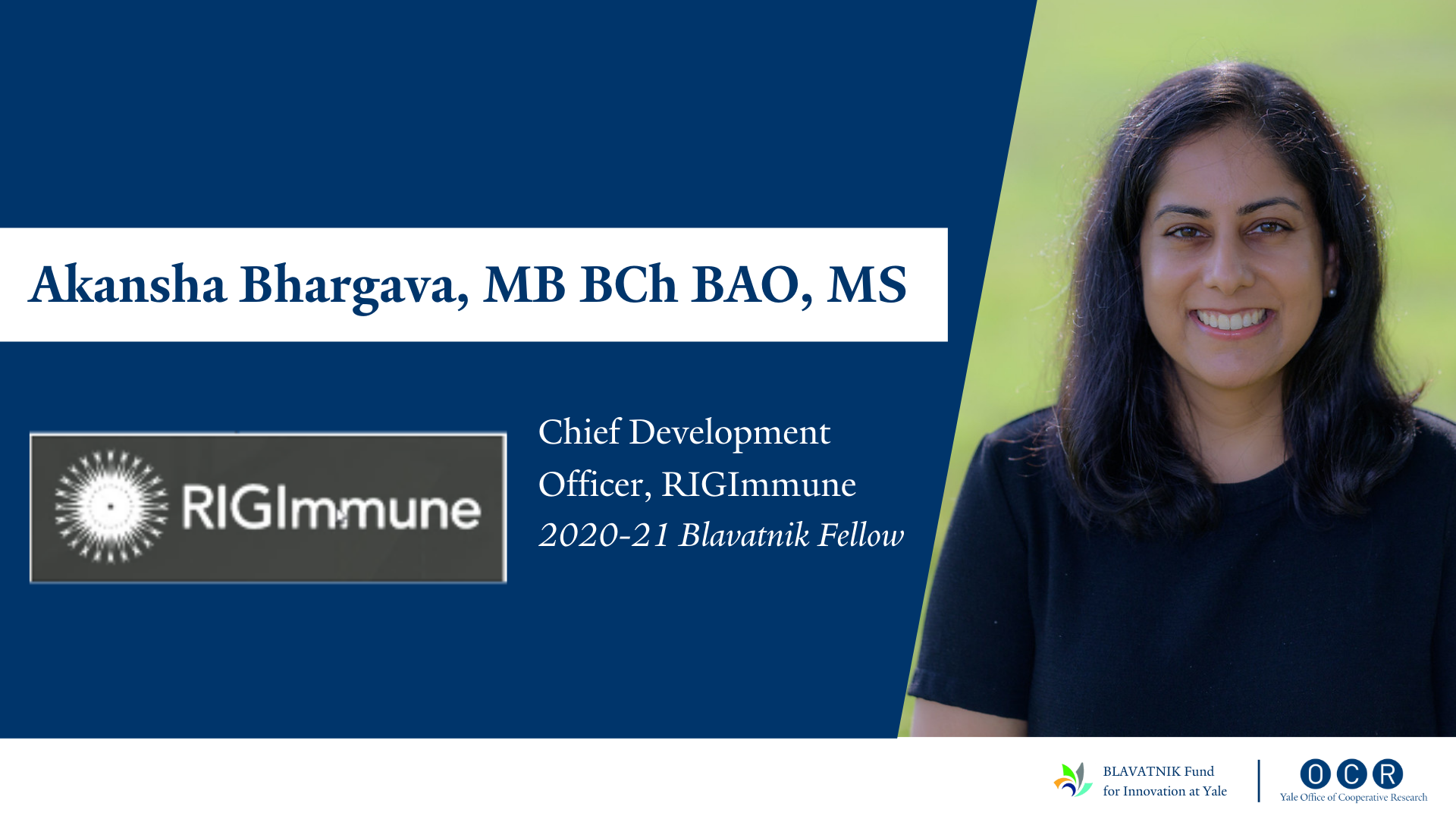 Image
Image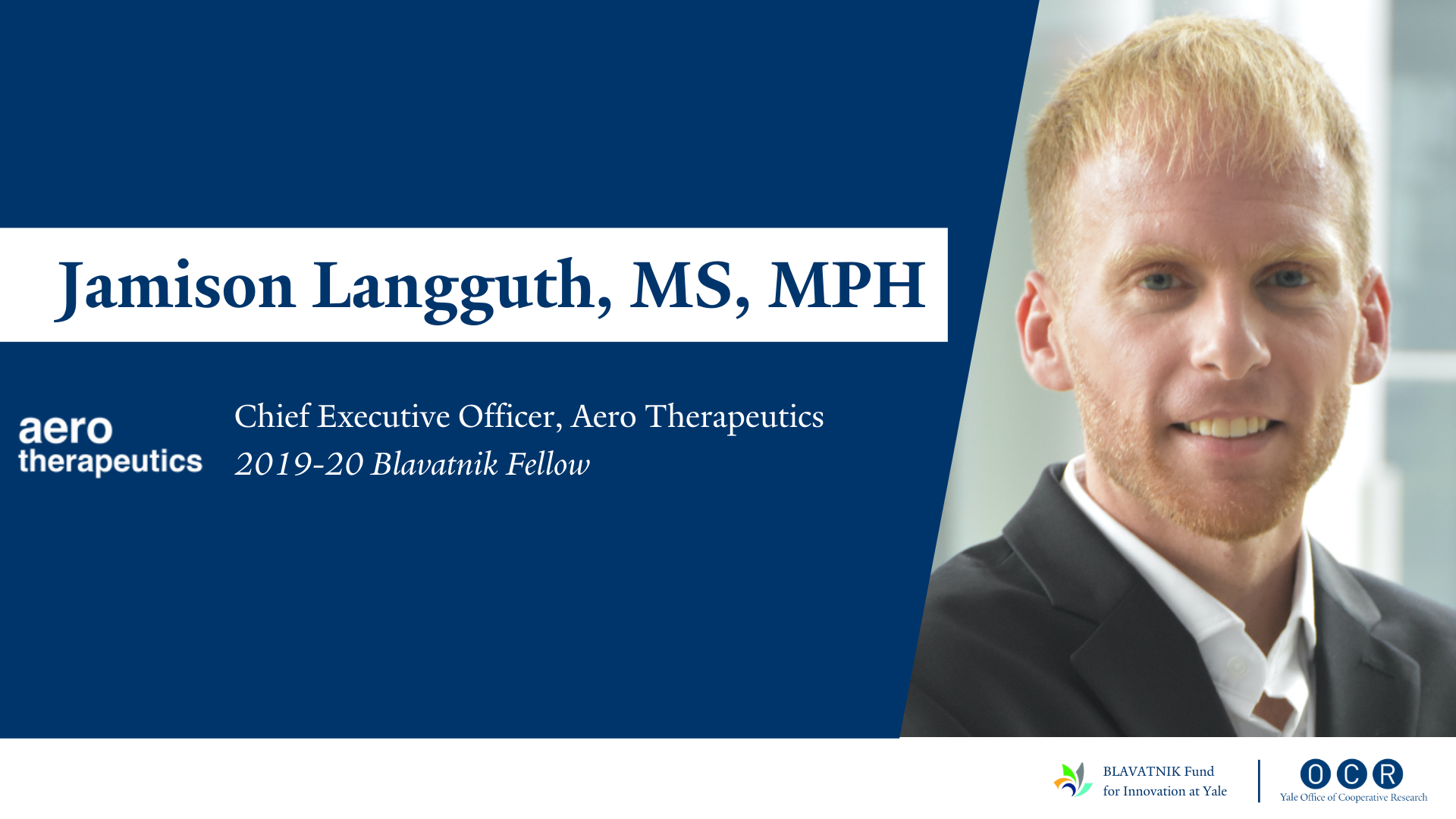 Image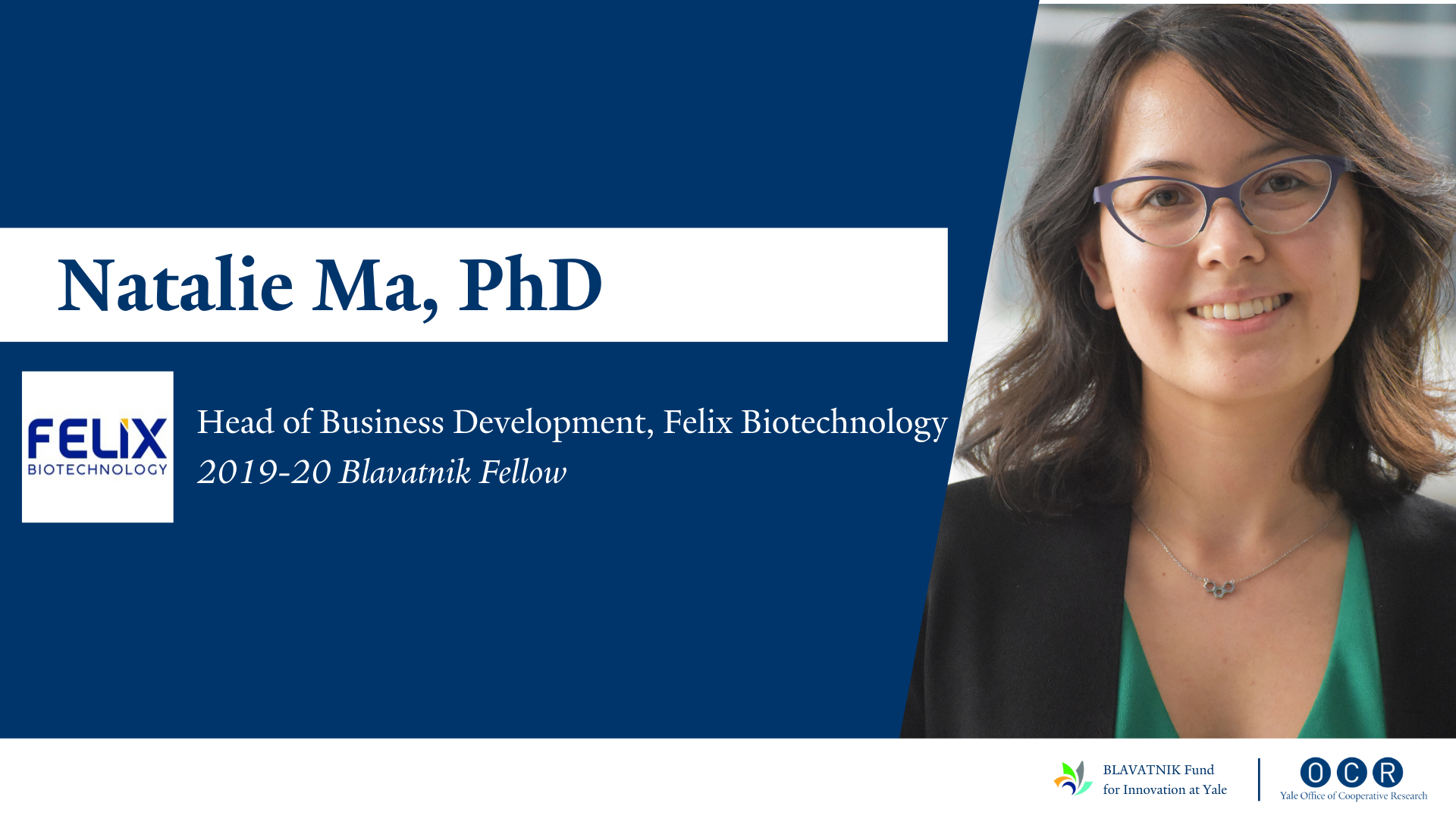 Image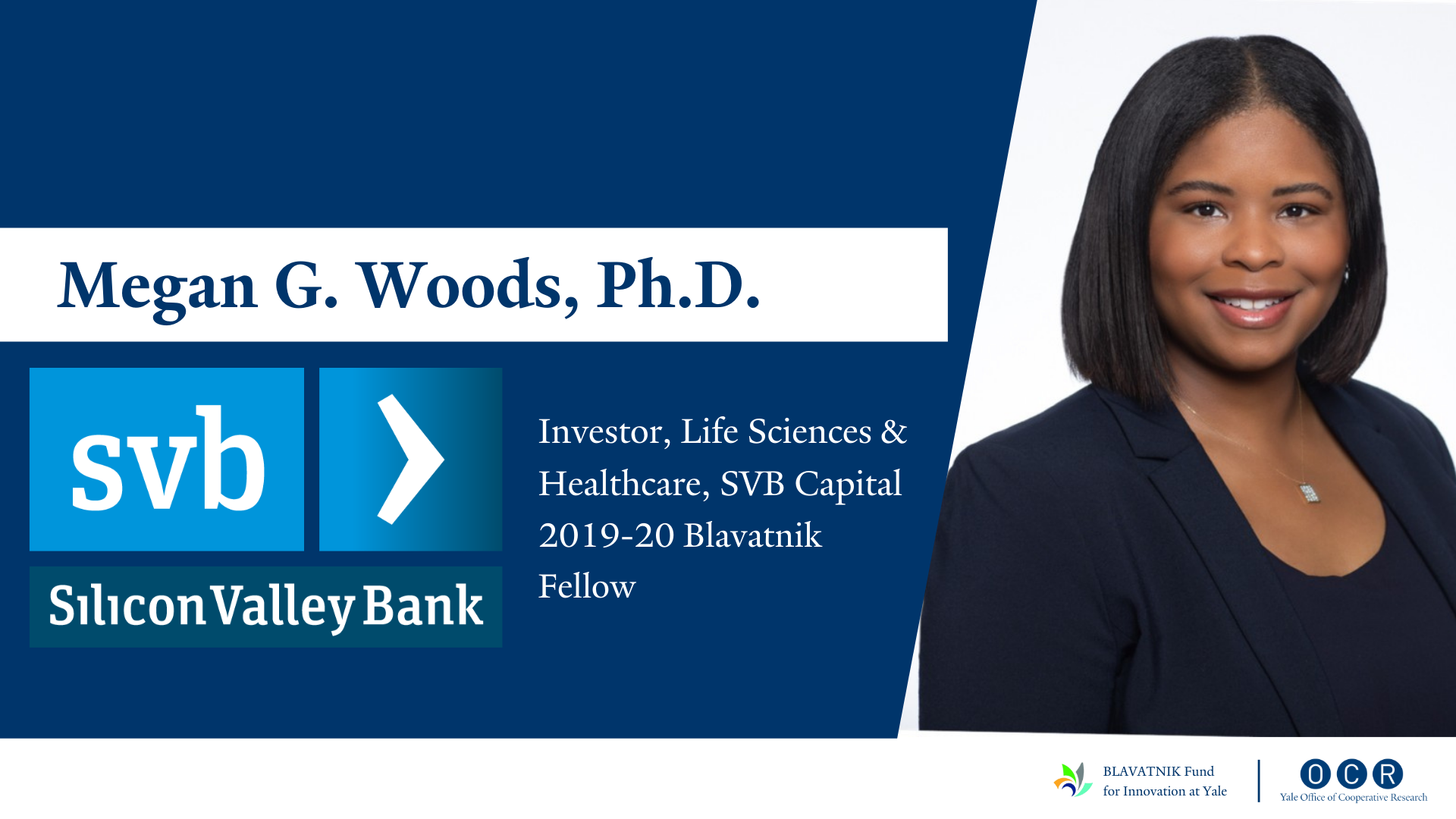 Image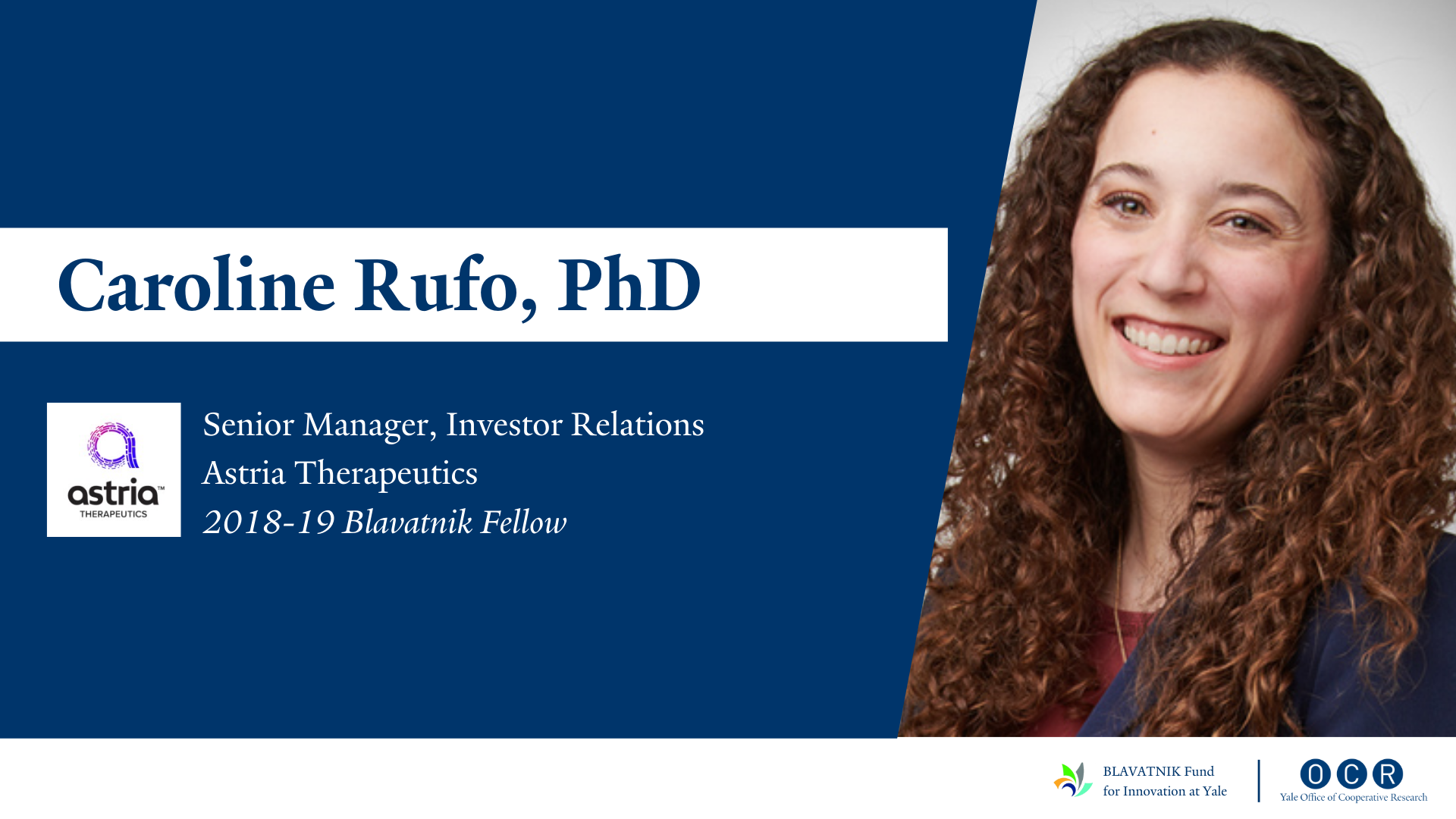 Image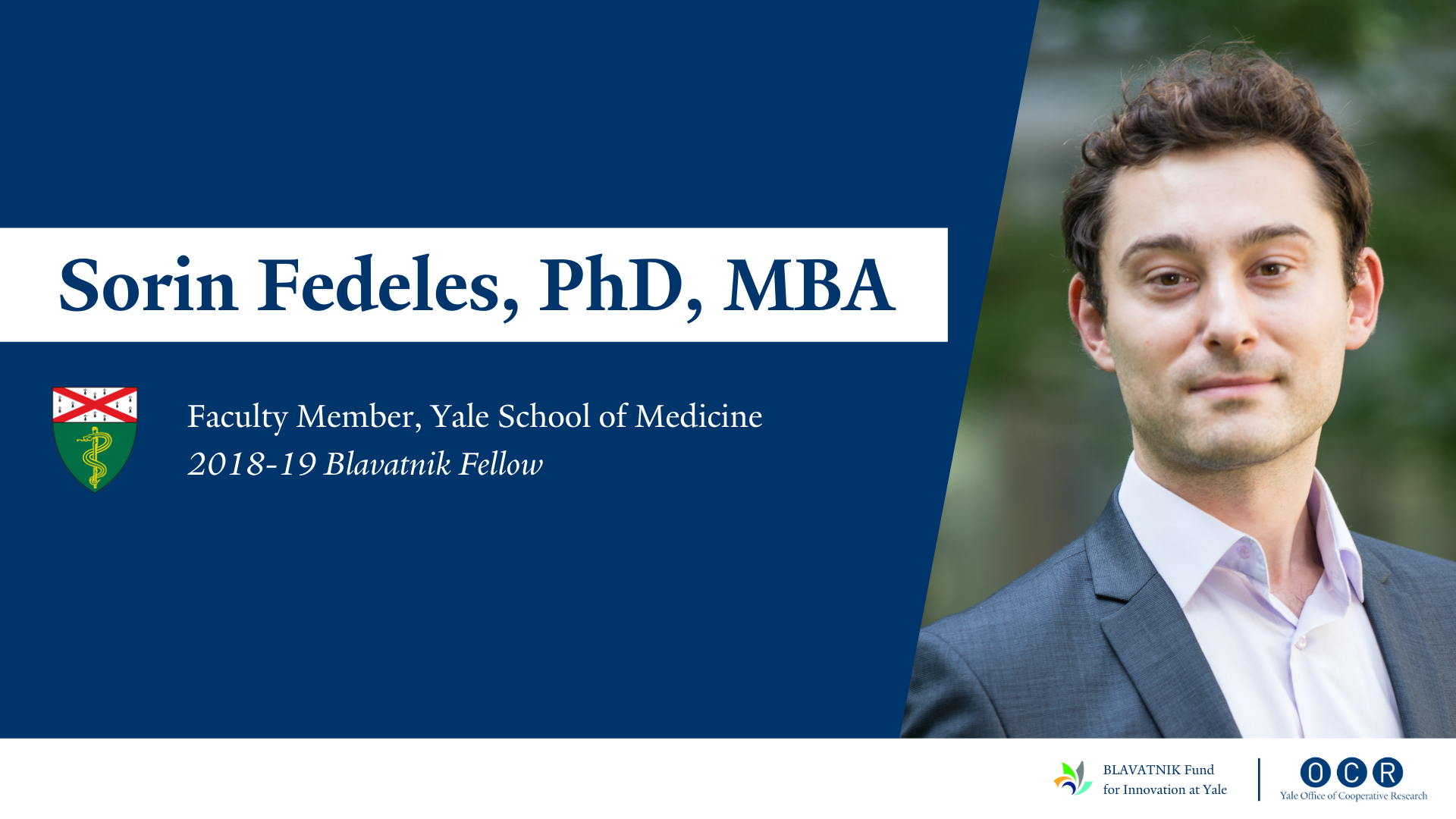 Image